PaceSetter Gas Furnaces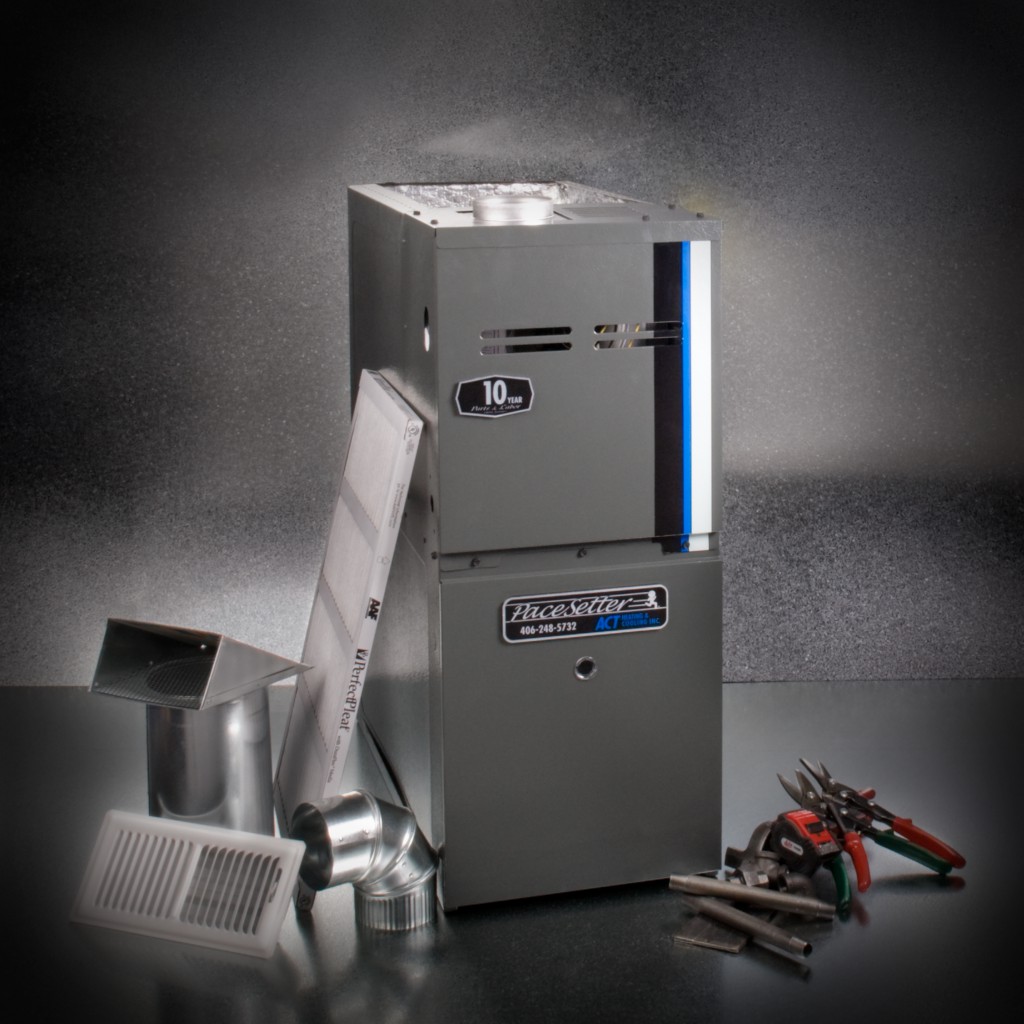 When you invest in a PaceSetter Gas Furnace, you are purchasing long-lasting comfort at a great price. PaceSetter Gas Furnaces are designed to provide you with years of quiet, high-efficiency, trouble-free service that means significant cost savings for you, as compared to lower AFUE units.
PaceSetter Furnaces are manufactured with quality components that you can rely on. These features include a quiet corrosion-resistant, induced-draft blower motor and has a durable Silicon Nitride Ignition System with integrated controls and diagnostics.
Unlike conventional, single-stage furnace technology, PaceSetter's Two-Stage Gas Valve Technology helps eliminate the temperature swings resulting from abrupt, high-stage stop-and-start of the furnace by operating at a low heating stage the majority of the time. This enables your PaceSetter Gas Furnace to gradually and pleasantly increase the temperature of your home environment. If low-stage heating doesn't warm your home to the desired wholesale elite jerseys free shipping temperature quickly enough, your unit will shift into high stage to ensure your comfort.
Exceptional Warranties
The performance of the PaceSetter Furnace, a high-quality aluminized-steel tubular heat exchanger, is backed by a 10-Year Unit Replacement Limited Warranty: If the furnace's heat exchanger fails on the original registered homeowner during the first 10 years after installation, the homeowner will receive a new comparable PaceSetter furnace for free.
After the 10-year period, the warranty reverts to a Lifetime Heat Exchanger Limited Warranty for as long as you own your home; this is one of the strongest warranties in the industry. Additionally, the unit is protected by a 10-Year Parts and Labor Limited Warranty on all functional parts.
Furnace Models
---
Basic 80
80% AFUE
Lifetime Heat Exchanger Limited Warranty for as long as you own your home
10-Year Unit Replacement Heat Exchanger Limited Warranty
10-Year Parts Limited Warranty
10-Year Labor Limited Warranty
Aluminized-Steel Tubular Heat Exchanger and Stainless-Steel Recuperative Coil
Quiet, Comfortable Two-Stage Heating
Durable Silicon Nitride Igniter
Integrated Furnace Control with Diagnostics
Fully Insulated Cabinet with Baked-Enamel Finish
Multi-Speed, Direct-Drive Blower
---
Premium 96 Heat
96.1% AFUE
10-Year Unit Replacement Heat Exchanger Limited Warranty
10-Year Parts Limited Warranty
10-Year Labor Limited Warranty
Energy-Saving Silicon Nitride Ignition System
Quiet, Comfortable Two-Stage Heating
Integrated Furnace Control with Diagnostics
Fully Insulated Cabinet with Baked-Enamel Finish
Variable-Speed, Direct-Drive Blower(ECM)
ECM Blower Motor Uses 75% Less Electricity than a Multi-Speed Furnace
---
Deluxe 96 Heat
96.1% AFUE, Energy Star Designation
Lifetime Heat Exchanger Limited Warranty for as long as you own your home
10-Year Unit Replacement Heat Exchanger Limited Warranty
10-Year Parts Limited Warranty
10-Year Labor Limited Warranty
Aluminized-Steel Tubular Heat Exchanger and Stainless-Steel Recuperative Coil
Energy-Saving Silicon Nitride Ignition System
Quiet, Comfortable Two-Stage Heating
Integrated Furnace Control with Diagnostics
Fully Insulated Cabinet with Baked-Enamel Finish
Multi-speed, Direct-Drive Blower(ECM)
ECM Blower Motor Uses 40% Less Electricity than a Multi-Speed Furnace