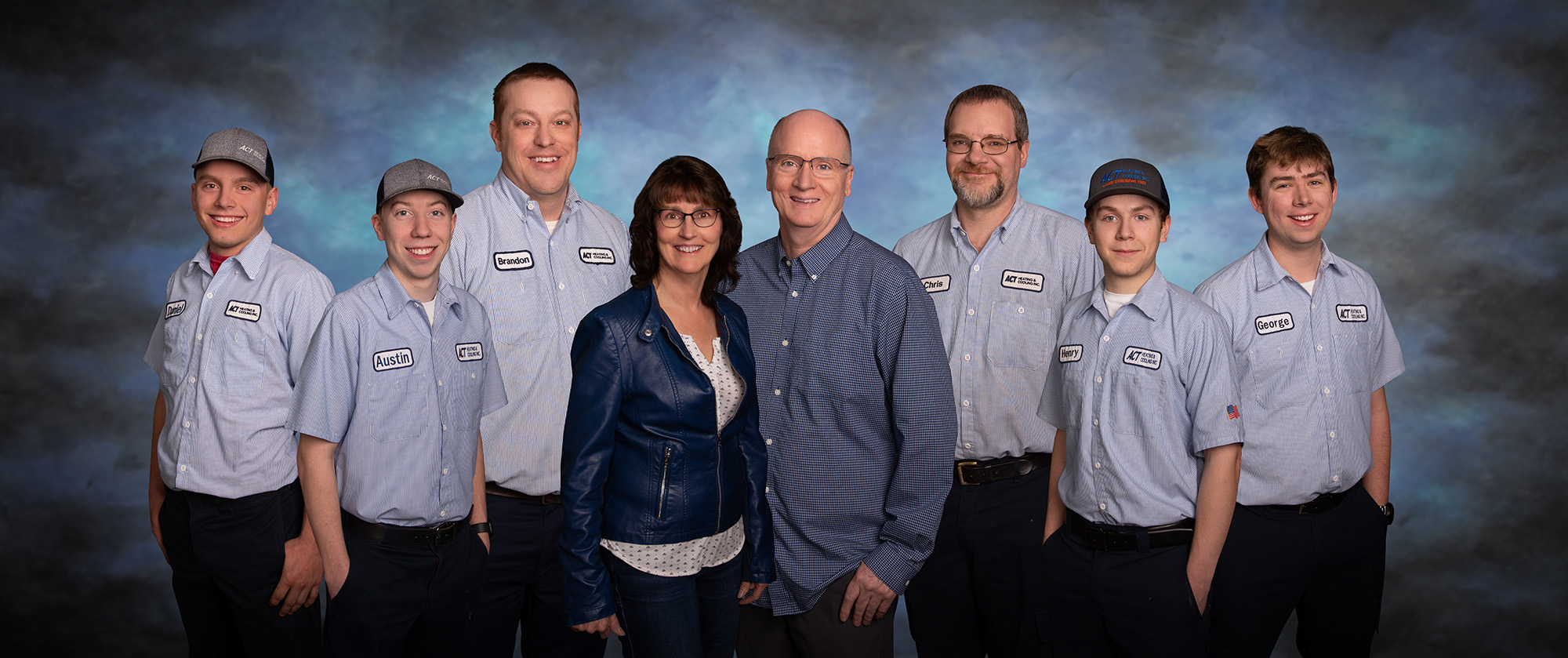 About Us
ACT Heating & Cooling Inc. has been in business in Billings since 1992. We specialize in residential equipment replacement and service. Our reputation speaks for itself. More than 24,500 current residential clients put their trust in us to replace or service their heating and cooling systems.
Our philosophy is simple when it comes to your decision to invest in a new system for your home ―we will take the time to find out what is important to you. Once we understand this, we can give you guidance by performing a competent analysis of your home regarding your specific situation and equipment needs.
We understand how important it is for everything we discuss with you to be placed in writing. We go a step further than most contractors by giving you a detailed "homeowner installation agreement" which is a firm quote rather than an "estimate" which lacks specific details.
Allowing us the opportunity to come into your home and install a new system is something we take very seriously. We promise to treat you like family and take great care to protect your home and the environment. Our employees love what they do and care about bringing you the best possible service.
Please enjoy browsing our website to find out more about us. Should you have any questions feel free to give us a call, as we would be more than happy to assist you.